FREQUENTLY ASKED QUESTIONS
What exactly is a Retirement You Can Count On Plan?
A Retirement You Can Count On Plan specially structured insurance contract that is helping families change the way they save and invest so they have control of their money, independence and financial freedom. These plans offer the peace of mind that you can achieve double digit returns without the risk of losing your money and having access to your funds at any time, thereby creating a tax-free income stream for all of your retirement years.
This strategy has been around for 100+ years. This strategy has been used Walt Disney, former presidents, congressmen, major banks, and just recently Jim Harbaugh just became the richest college football coach by implementing one of these plans into his retirement planning. There is nothing new about creatively growing your money tax free using an insurance vehicle. In the last 25 years, the insurance companies have designed products to capture gains from the major market indexes without having to incur market losses.
Most money managers will make more on your investment with an annual fee charge year after year from your assets. This type of plan is built reducing all fees to the bare minimum, so you can grow your assets as efficiently as possible. This type of planning is not enticing for most money managers, since the compensation could be much lower than a managed money retirement plan.
This sounds all too good; why have I not heard about this before?
Why would you want to work with us?
Our clients/prospects will always come first, and if this in fact is not a fit for your goals in retirement, we will always be up front and let you know. Our process is to make sure you have complete understanding of how this strategy could benefit your situation. If we cannot provide true value to your retirement planning, we will certainly tell you this is not a fit for you.
The first of our conversations are purely educational. You will come away more than satisfied during our educational phase of this process. As we continue and build a plan for your unique situation, you will know in black and white how much tax-free cash flow this plan will generate for your retirement. It's that easy. We have been in this business for over a decade, building just these types of plans.
We have a great understanding how to build these types of plan correctly and the absolute best companies to work with, so we maximize your retirement dollars and create the highest tax-free income stream possible.​
What are the advantages of using this type of plan compared to other retirement plans?​
Advantages of utilizing a Retirement You Can Count On Plan:
• Unlimited market upside
• Protection from any market decline
• Tax deferred growth
• Tax-free income distribution
• Lifetime income distribution
• No penalty to access your money at any time
• Protection from creditors
• Long term care benefits—if you were to need them
• Tax free wealth transfer upon death
A typical 401k, IRA or any single type of Equity account managed money strategy, will not provide all the benefits above. Currently I am unaware of any other retirement savings vehicle that offers all the benefits that a properly structured Retirement You Can Count On Plan offers.​
Will I have any IRS issues when using this plan for retirement?​
No. This is a completely legal strategy. Please see the IRS code 7702: http://www.irs.gov/irb/2005-06_IRB/ar12.html.
We structure all our plans properly, so you will have no worries when using it for tax free retirement funding.​
Are there any penalties if I want access to my cash?​
No, there are no penalties to access your cash at any time.
However, we recommend leaving at least 10% in your cash account, so the plan can continue to stay in force. You would not want to take all your cash out of the plan and the plan be canceled. We will educate you on all the proper steps to take during our educational learning process.​
Do I have to take required distributions from the plan at some point?​
No. When properly structured, you will not be required to take any funds out of the plan if you choose not to. It will continue to grow tax free.
...BUT the funds are tax free – NON-reportable!! Use your hard-earned money and have fun in retirement!!
Is it difficult to bet one of these plans started?​
No. The process is very easy. Once you feel this strategy is a fit for what you want to accomplish, we would gather some basic info from you and you would sign an application via online. Very easy process.​
How do we start the process?​
Either give us a call @ 800-920-4304 or contact us online.



CREATING A RETIREMENT YOU CAN COUNT ON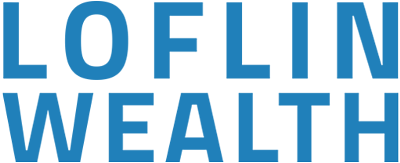 CREATING A RETIREMENT YOU CAN COUNT ON