Liquid Finances
with no Penalty
NO CONTRIBUTION LIMITS
If qualified and suitable for the Retirement You Can Count On plan, there are NO limits to the amount of funds you can put into this tax-free no market risk program. All plans like IRAs, 401(k) s, ROTHs, etc. have contribution caps each year, so this limits the amount of income you can invest. This plan allows you to stockpile unlimited amounts of cash and build wealth, all tax-free. Some clients contribute seven figures a year into this tax-free program. If you're looking for a way to shelter lots of money from the impact of taxes, or if you need to make up for lost ground before you retire, you won't find a better place to put large amounts of funds into a tax-free account without any worry of losses due to market downturns.
Get all the goodness of a financial foundation strategy.​
LIQUID & FLEXIBLE
With this plan, your money is simply your money. You can get to it at any time you wish. If your plan is properly structured and funded as intended, you will be able to take out a large majority of the money that is in your plan. You would not want to take all the assets out of the plan, since it needs to stay operational. You can do this any time you wish, at any age, for any reason, and it's all 100% penalty free when you take it out. If an emergency comes up, or an investment opportunity, it does not matter. You can simply get your money out when you want it, with no red-tape or hassles. It doesn't get any easier than that.
NO DISTRIBUTION PENALTIES
Most other retirement funds and programs are packed with restrictions and limitations for taking your funds out. These rules are made to be beneficial for the IRS, not you. I'm sure you have seen it in your current 401K or IRA. If you take your funds out before they allow, the dreaded 10% additional penalty for taking assets out before 59.5 years of age. Or if you take out more than they allow. How about the Required Minimum Distribution rule(RMD), if you don't take out as much as they require, when they require you to, they can fine and penalize you 50%! Not so with our plan. With a Retirement You Can Count On Plan, there are no distribution penalties for taking your money out. If you want to take it out, no problem. Take out what you want, when you want, with no fear of penalties or fines.



CREATING A RETIREMENT YOU CAN COUNT ON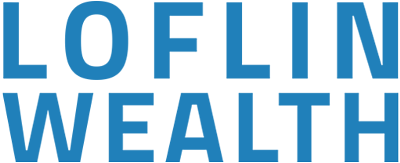 CREATING A RETIREMENT YOU CAN COUNT ON