Invest in Your Future
with Confidence.
With a Retirement You Can Count On Plan, your account will never decrease in value due to market downturns. You participate in the upside growth, and if, or when, the market crashes, you eliminate the downside risk!​
How much better will you sleep at night knowing that no matter what happens in US and world economies or geopolitical events affecting the stock market, your account is 100% safe and secure from all market downturns?!​
Take the fear and emotion out of investing.
If the market goes up, your account goes up.​
If the market goes down, your account preserves your locked-in gains and does not go down in value.​
Now that's taking the emotion out of investing.​
Take a look at the real performance of the average investor…
"In 2015, the 20-year annualized S&P return was 8.19% while the 20-year annualized return for the average equity mutual fund investor was only 4.67%, a gap of 3.52%.​"
SOURCE: https://realinvestmentadvice.com/dalbar-2016-yes-you-still-suck-at-investing-tips-for-advisors/​
*Returns are for the period ending December 31, 2015.
Average equity investor, average bond investor and average asset allocation investor performance result are calculated using data supplied by the investment Company Institute. Investor returns are represented by the change in total mutual fund assets after excluding sales, redemptions and exchanges. This method of calculation captures realized and unrealized capital gains, dividends, interest, trading costs, sales charges, fees, expenses and any other costs. After calculating investor returns in dollar terms, two percentages are calculated for the period examined: Total investor return rate and annualized investor return rate. Total return rate is determined by calculating the investor return dollars as a percentage of the net of the sales, redemptions and exchange for each period.​
Why is the average American investor's performance so bad?
Then buy at the top, missing all the growth, just in time for another crash​
People sell on the way down​
The Retirement You Can Count On Plan performance:​
S&P Low Volatility Index with 100% Participation and a 0% Floor
TOTAL YEARS
10 Year
15 Year
20 Year
25 Year
27 Year​
FROM
Dec. 2008
Dec. 2003
Dec. 1998
Dec. 1993
Dec. 1991​
TO
Dec. 2017
Dec. 2017
Dec. 2017
Dec. 2017
Dec. 2017​
COMPOUND AVERAGE W/CAP
10.23%
10.09%
8.95%
10.10%
10.13%​
Why Not have a plan that takes the Emotion out of investing?
See what a custom Tax-Free, No-Market-Risk
Retirement You Can Count On Plan
can do for your situation.​



CREATING A RETIREMENT YOU CAN COUNT ON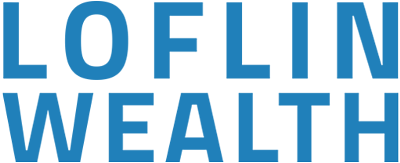 CREATING A RETIREMENT YOU CAN COUNT ON