If you listen to TV and Wall Street 'experts', you will hear a lot about how you need to be maxing out your 401(k) and IRA contributions in order to get a tax deduction and grow your money tax deferred, but is that really what you should be doing?​
Have you ever thought about the potential tax time bomb you will incur when you retire? Deferring taxes to the future can cost you 3 to 5 times more at withdrawal than you save by getting a tax deduction in your working years.​
With a 401(k), you paid no taxes on that money because you got a deduction. On the other side, you would have paid tax at your normal income tax rate; let's assume 33% between state and federal.
With the Retirement You Can Count On Plan, a specially structured cash accumulation life insurance policy, you would pay $49,500 in taxes—State and Federal ($1650 per year x 30 years). In this example, when you retire you'll have $498,300 in the tax-deferred plan or $333,900 in the tax-advantaged Retirement You Can Count On Plan.
HERE'S AN EXAMPLE:
Let's say you contribute $5000 per year for 30 years.
Now that you know the TRUE numbers; how do you feel about paying 3 to 5 times more taxes than you would with a tax-advantaged plan? Do you want to give the IRS more or less of your hard-earned savings?
Well, this is a no-brainer, right? I'll take the tax-deferred plan with the bigger balance. HEY, NOT SO FAST… Let's examine the actual outcome.

Say you take out $73,000 a year to live on during retirement. Assuming your money is still growing at 6.5%, you can take $73,000 a year for nine years. However, each year you will have to pay $24,090 in taxes on that money.
That means you could end up paying $216,810 in taxes vs. $49,000 you paid up front when you invested your taxable earnings in to the Retirement You Can Count On Plan.
In early 2018, we have now seen the Trump's Administration Tax Reform Bill go into effect, and this is to remain for the next 8 years. So, guess what, your potential tax burden just went on sale, and you have the next 8 years to convert some of your assets to potentially tax-free income stream for retirement at a reduced current tax rate.​
After the 8 years taxes will return to the 2017 tax levels which guarantees taxes be higher in the future. Why would you defer your money in today's lower tax rate today for a future rate that could be much higher when you need the money most?

My guess with the pace of spending our government is currently at, I would say it very likely taxes will higher in the future. We already know they will go back up in 2026.



CREATING A RETIREMENT YOU CAN COUNT ON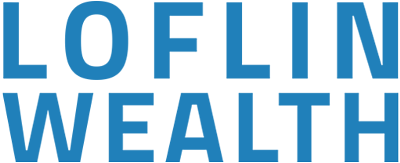 CREATING A RETIREMENT YOU CAN COUNT ON