Wall Street does a great job of convincing people that risking money in the stock market is the best way to grow wealth. I'm sure you have heard this phrase before: "When you are young you can afford to take losses, because you have time to recover."
Would it surprise you to learn that this advice may not be in your best interest?​
Wall Street's influence is so powerful that if they repeat the same doctrine repeatedly, people eventually believe it's fact.
Losses are never good, but they can be especially costly the younger you are because of the opportunity cost. You lose the ability to have that money working for you for the rest of your life. Ouch!​
Look at the TRUE cost of a $50,000 stock market loss.
(HINT: It's not just $50,000)
Let's say you lose $50,000 in a market downturn when you are 45 years old. Let's also assume you could have averaged 7% over the next 20 years (which you may be able to do with our strategies).
How much would this $50,000 loss cost you by the time you retire at 65?​
The true cost of the $50,000 loss is $193,484. But that's not where it ends.
Let's assume you live to age 85.
That $50,000 loss costs you $748,722 dollars. Your loss didn't just cost you $50,000, it really cost you ¾ of a million dollars!
Wow… I have never meet anybody who would not want an additional $750,000 in their retirement account. This all came from a $50,000-dollar loss 40 years prior. Now if that isn't bad enough, look at how long it takes you to recover from the last 3 losses in the market. A total of 25 years!​
The Lost Opportunity Cost of your Investments:
The time it takes to recover from a market loss​
*1919-21
*1929-32
*1939-42
*1973-74
*1987-88
*2000-02
*2008-09​
Loss in Dow 47% – 3 years to recover
Loss in Dow 89% – 22 years to recover
Loss in Dow 40% – 3 years to recover
Loss in Dow 45% – 8 years to recover
Loss in Dow 22% – 3 years to recover
Loss in Dow 28% – 6 years to recover
Loss in Dow 38% – 5 years to recover​
In just the past 25 to 30 years, an investor had to give up an average of 13 to 14 years of potential gains just to make up for losses in the market.​
Can you even imagine the impact on your own retirement plans and current lifestyle if you had to wait twenty-five years for the market to recover?​
That's just about half of the time your money is invested!​



CREATING A RETIREMENT YOU CAN COUNT ON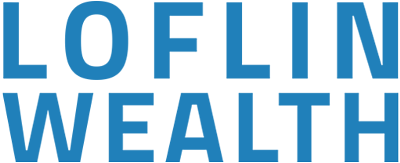 CREATING A RETIREMENT YOU CAN COUNT ON